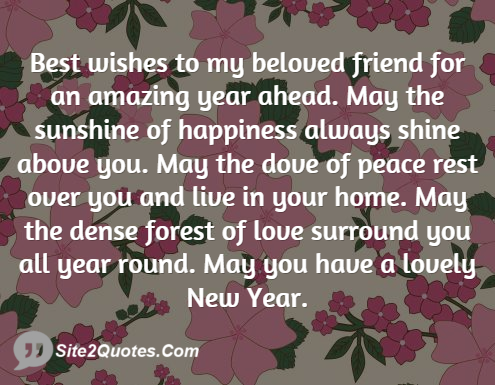 Best wishes to my beloved friend for an amazing year ahead.
May the sunshine of happiness always shine above you.
May the dove of peace rest over you and live in your home.
May the dense forest of love surround you all year round.
May you have a lovely New Year.
Site2Quote
New Year Wishes
Explore Awesome 😎 Quotes By —
Anonymous
Related Author
Related Topic